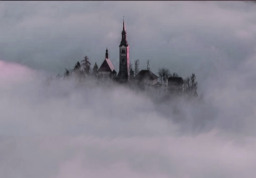 Twilight Sparkle, former up and comer of the scientific world, now disgraced, is exiled to Ponyville at the command of the Scholar Queen. To live out the rest of her days there, far away from the capital.
Yet, it is not all dark and horrible here. There is happiness to be found even now, with the Everfree only a handful of yards from her doorstep. There are friends to be made. There is her assistant, Spigor, faithful as always. There are problems that have lain dormant for a millennium, that have been waiting for someone just clever enough to solve them.
Just the sort of thing to keep her busy.
(This is a retelling of the MLP story, set in a gothic horror-esque universe. For the purposes of this story the characters are human.
And Spigor is pronounced Spy Gore. It's a portmanteau of Spike and Igor.)
Chapters (3)