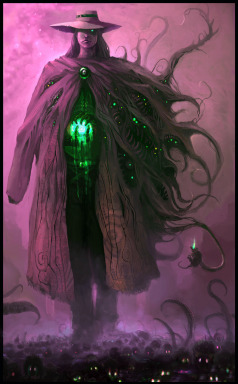 Source
-Two pairs of siblings were shattered too soon.
-One split by stone, the other by moon.
-In grief of loss the brother ran.
-Now he's come back to help all he can.
-Brother of Discord, back from the waste.
-Two thousand years, add chaos for taste.
-Meets with the elements only to find,
-His brother demented, both body and mind.
-Chaos, Confusion, and Entropy's friend.
-Discord's antics, what he's come to mend.
-Hilarity, Joy, and Jokes to spare,
-The little known brother of chaos' heir.
Picture is 'Chaos Mage' © *Sergon (I edited the hue a bit.)
Chapters (13)