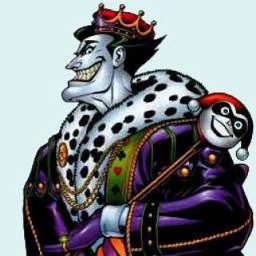 Source
Discord Spirit of Chaos and Disharmony is now reformed, but he is struggling to form Friendships due to his consent chaotic pranks he likes to pull on people, his only friend is the Element of Kindness Fluttershy but even her friends still do not trust Discord for what he done to them in the past. This inability to balance Chaos and Friendship will lead him to decide which one is more important even going as far as to think about giving up his powers to someone else.
Elsewhere in another dimension, Joker the Clown Prince of Crime uses Lex Luthors space dimension portal to travel to another world in order to avoid the combined might of Batman and Superman and happens to end up in Equestrian. What are the odds.
Inspired by the DC graphic novel Superman: Emperor Joker
Please leave a Comment.
Chapters (5)