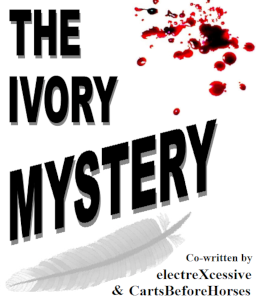 Hard Boiled is a police detective down on his luck, just waiting for a good case to come his way. He gets his wish as he is passing by the park and notices that the same homeless pink unicorn mare who had been living in a refrigerator box for two years isn't there, and her box is smashed.
Curious, he investigates and discovers drops of blood and a single white pegasus feather. After interviewing another witness, he determines that the mare, Ivory, was kidnapped by a white pegasus.
He slowly unravels the mystery, getting closer and closer to finding out who kidnapped this mare. But will he find the culprit in time to save Ivory from her ultimate fate?
Author's Note: This story is a collaboration between me and my great friend, CartsBeforeHorses. If you like the story, please check him out; we both put a lot of work into planning and writing this! We will be alternating on the writing of chapters, with him writing the odds and me writing the evens. Hope you enjoy!
Chapters (1)