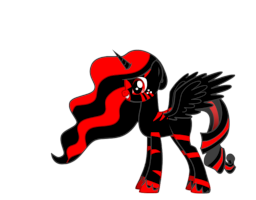 In 2897 When everything is normal, Alicorns attack, and it is up for a certain alicorn named Ally to save the world.
Please give no hate or anything mean in comments. This is my OC and you will not change it
THIS IS NOT A TROLLFIC, I WILL STOP WRITING SO I CAN BE BETTER AT GRAMMAR AND WILL NOT WRITE OC STORIES UNTILL I AM READY!
Chapters (2)