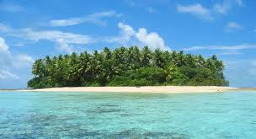 STORY HAS BEEN CANCELLED
---
Twilight Sparkle and her friends go on a long deserved vacation on a cruise ship. Just as they start to enjoy themselves, a very large wave that seemingly comes out of nowhere cap-sizes the boat and sends the mane 6 stranded on an uninhabited island.
Twilight's magic is drained, Rainbow is injured and can't move, and there doesn't seem to be anything they can do to get off the island. They'll just have to wait until somepony rescues them or Twilight's magic restores.
But Twilight can't shake the feeling that they're not alone on the island. Is it because of the strange noises in the forest or is it because of the strange figure standing in the distance at night?
---
Edited by Griffon Claw. Now I'm not saying that you should follow him, but you should follow him.
Oh, and follow notawriter. He's been a great help with this story.
Chapters (4)