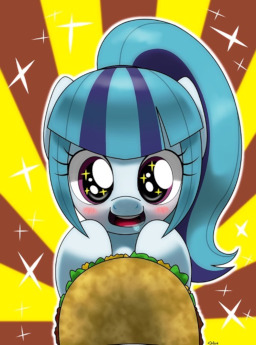 This story is a sequel to Adogeio
---
Sonata is a tad bit obsessed with tacos. Of course, Aria and Adogio already know this. But when she takes her obsession too far, Aria and Adogeio might be in for something strange.
Oh yeah, did I mention that Adagio has a dog for a face? Because she totally does. It's crazy, I don't even know how it got there.
---
Sequel to Adogeio! Everybody wanted that.
Artwork by hoyeechun. Go watch him/her!
Chapters (1)