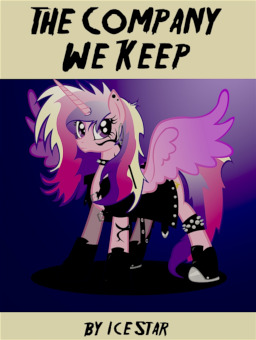 Source
This story is a sequel to Tomb of Magic
---
After the recent events, of Cadance is pretty sure that she doesn't want to go another adventure for a while. Except that you don't have to leave your castle to have an adventure. Especially if said castle is haunted... among other things that really, really should have been mentioned beforehoof.
Oh, and on top of all that now she has to find a pair of magical eyes – whatever those could be – if she ever wants the Crystal Heart to work again. After all, she's only just in a big empty castle, with a very mean ghost, magic coffee, secret passages, while trying to keep everything under wraps. What could go wrong?
Only everything.
---
Book Three of Sombra's Odyssey.
With proofreading help from an anonymous user.
Takes place between season four's finale and the start of season five and ends before 'Princess Spike'.
There are some spoilers in the comments, and many other comments containing excerpts may not be relevant any longer because of the changes made in the updated version.
Cover art was designed by NorrisThePony. Contribute to the TVTropes page! Find the old version here!
Chapters (18)