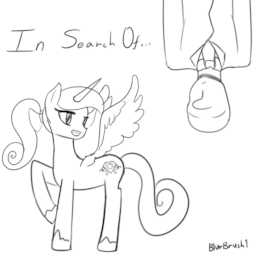 When you were growing up as the only human in Equestria you knew you were different. With your canine fangs, these wrigglers you have on your hoof and being an omnivore, you gave up on having friends. Until one alicorn change it all.
I might switch it to third person depending on the story's perspective or you guys' opinion. Cover art is done by me.
5/26/2019 Holy moly I did not expect this story to be featured on the same day, thank you so much!
3/6/2020 Sweet apples it's featured again! Thank you guys so much!
Chapters (4)