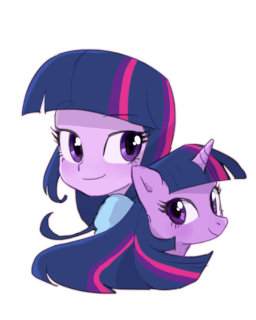 Source
Sci-Twi seeks her magical doppelganger for help with her latest experiment: probing her friends' minds to find the perfect Christmas present. Seeing the inevitable ethical dilemmas associated with such an act, Princess Twilight suggests a radical alternative.
Hijinks ensue. Adventures unfold. Gifts are exchanged. Nopony's mind is safe.
This was written for AFanOfMostEverything as a part of Jinglemas 2020! For more information about Jinglemas, check out our group!
Chapters (1)