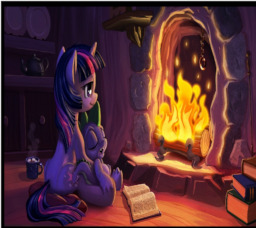 Source
Not long after the changeling invasion of Canterlot, Twilight gets word from Princess Celestia that she has a big test planned for her the next day. As Twilight quickly panics and stresses on what it is Celestia wants to test her on, Spike reminds her of how they solved this problem before moving to Ponyville.
    Takes place after season 2 but before season 3 begins.
"This story was written as part of a gift exchange by reviewers from Nailahs Reviewer Mansion, as a gift for Cyonix"
Chapters (1)