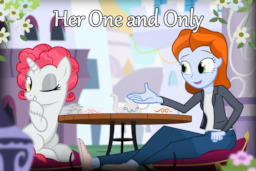 Satin Sheets is just a regular mare, working a regular job as a maid. She's good at her job and has a stable life in Canterlot. Yet, there's something missing: She doesn't have a special somepony. Maybe the resident human can fix that for her?
---
Despite this having the [HiE] tag, the main character is a pony.
Catherine (the human) is not from EQG.
This will be slow romance.
I'm trying to keep it as realistic as possible and not have them act brain dead just to have them together.
The art is from the talented Bean.
Chapters (1)