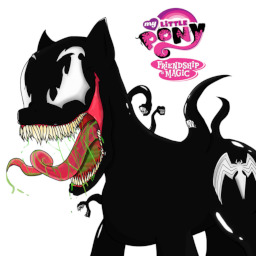 A beautiful meteor shower was the last thing anyone expected to cause the Blackout. Not a power outage, but a series of deaths caused by an unknown killer. The bodies were recovered covered in some weird black sticky material and saliva. Witnesses claimed it was a monster with large white eyes, rows and rows of dagger like teeth and an outrageously long tongue.
It was also the same time another entity appeared. Another being of darkness, but this one benevolent. It fought against the monster, defending those caught in the fight. Official orders were to arrest them on sight, given by Princess Luna.
The entity called herself the Mysterious Mare Do Well. The monster called himself Venom.
Chapters (11)