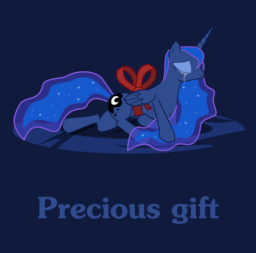 The Princess of the Night has called Twilight Sparkle to Canterlot, but what for?
Coverart by : fatalerror328
A/N: Just a short one-shot I wrote while trying to brute-force my way through writer's block while working on CfE chapter 4. The TwiLuna romance in CfE is going off a low slower than I originally intended, so I decided to publish this to reward your patience.
Chapters (2)