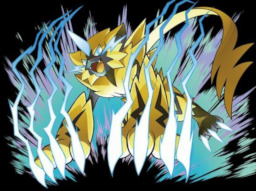 A man by the name of Ronan finds himself in the body of Zeraora, a legendary Pokémon, and is placed in a world vastly different from his own. One where disputes are settled with Pokémon battles.
Ronan finds himself a trainer through a series of mishaps, and the two head towards there goal of being the champions of Equistria.
You may be thinking, 'But Delta, nothing about this is original.' And to that I say, yes, you are correct.
Chapters (3)