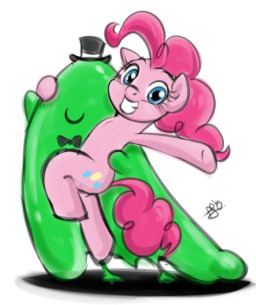 Source
Pinkie is dating The Smooze. Both of them love to party. Equestria can only sustain the constant onslaught of wubbing basslines and on-demand vuvuzela for so long. The girls have to do something.
Written as an entry for the May 2020 Original Pairing Contest Thingy. Go check it out!~
Content Warning: dumb
---
If you enjoy our writing, you can support us on Patreon, or commission us here.
A huge thanks as always to our regular patrons: Sorden, carcinoGenetecist, Jake, David Griffin, and infernap42. An additionally huge, huge, HUGE thank you to our favorite anonymous changeling. You are making us maybe believe not everyone sucks. Maybe. A little bit. :x
Chapters (1)