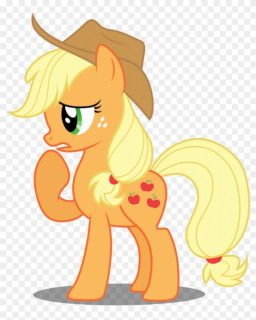 Source
(Loosely based on "It's A Wonderful Life" so if you've seen the movie or its countless parodies/homeages you know what this involves. Takes place before the end of Season 9 or any events concerning it.)
Life is full of choices and regrets. And every one of them comes with an interesting idea of what might've happened had certain events not played out the way they did. But none have ever had the ability to see what would've happened.
That is, until Applejack starts to wonder just how different life would be all over Equestria if she were never around. And it just so happens that Discord is the creature who can show her. Strictly as an observer of course.
Just how different is this world where Applejack never exists? What has changed, and more importantly, is it a change for the better or the worse?
Chapters (1)