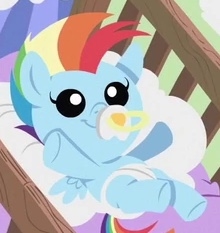 "Before you were conceived...
I wanted you.
Before you were born...
I loved you.
Before you were here for an hour...
I would die for you.
This is the miracle of love."
The road to Rainbow Dash's birth was paved with hardship and loss. But in the end, Windy Whistles was grateful for every moment, because it led her to the biggest miracle of her life.
Inspired by the song "Bless The Broken Road" by Rascal Flatts.
Chapters (1)