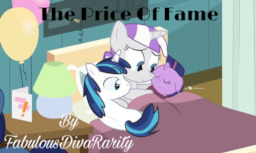 Source
Twilight Velvet gave birth to two kids and didn't expect much out of the ordinary. But when your kids grow up to save Equestria multiple times, it becomes very clear to the rest of the world that they are extraordinary. That means a lot of fame for her kids.
And a heck of a lot of irritation for her.
FEATURED April 30 - May 3!
Chapters (1)