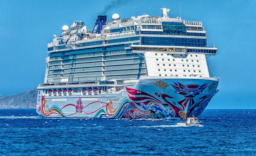 Source
To celebrate the completion of the largest ship ever built, it sails on its maiden voyage from Baltimare to Trottingham on a romantic cruise, with Twilight and her friends onboard.
But something happens as soon as the S.S. Ocean's Embrace sails to open water. Very soon the ponies get tied up in a number of unexpected, strange, beautiful, hilarious, exciting, or fantastical relationships. All of them very cliché, but to the ponies, very real as well. Is there something like too much love in the air? Does it have anything to do with the fact that today is Hearts and Hooves Day?
Massive thanks to Wireframe for co-editing, proofreading, and commenting. Without your invaluable advice, this story would not have come to life on paper. You're the best editor—and friend—an author could ever wish for.
Chapters (7)