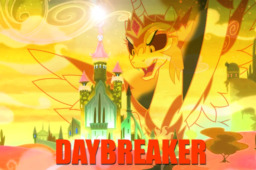 "Do not speak to us of flame or wrath! Lest we show thee what the words truly mean!"
Twilight, Starlight, and Trixie go back in time to answer two questions: why did Celestia become Daybreaker, and how did Equestria survive?
Note: This story assumes the events of Friendmaker, but can also be read on its own.
Chapters (7)