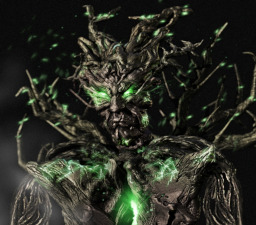 Hello there, my name is Thomas Cutler. I used to be human, but after a chance meeting what I understand to be a God decided to lift me out of my life and drop me into an amazing world I never thought existed.
The catch is, I am no longer human, but instead a spriggan. Also, I have to play an unexplained part in some kind of game, my role in which is supposed to become clear in time.
I don't know how much time I have, but I get the feeling that testing the patience of a God isn't the greatest idea, so I'd better get to it.
Set in the Chess Game of the Gods universe created by Rust and Blackwing. Approved by Cloud_Surfer.
Chapters (4)