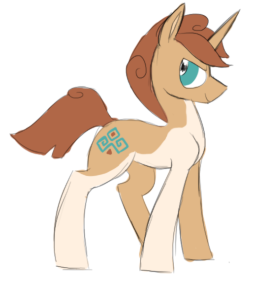 Source
Clover has a lot to put up with in his life. Thankfully, there's nothing that can't be handled with a sharp wit, a silver tongue, and plenty of sarcasm.
A series of short stories about Clover the Clever and his various misadventures. Technically canon to the My Little Planeswalker series, but you won't need to read it to understand this fic.
Clover the Clever image by idoodlewhatiwant on Tumblr.
Chapters (7)