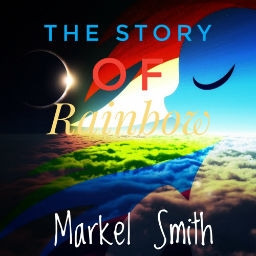 STORY GOING ON HIATUS TONIGHT(JULY31st, 2018) @ 9PM EST DUE TO OTHER STORIES NEEDING ATTENTION!! AS WELL AS PLANNING FOR THIS STORY!! IT WILL BE BACK ONLINE HOPEFULLY!! SORRY FOR THE DISPLEASURE I MAY HAVE CAUSED!!
Princess Celestia huffed as she flew as fast as she could to the meeting place, located in Cloudsdale, a little ways above and near Ponyville. She held the bundle she was carrying with extreme caution with a face of desperation, determined to get it there on time.
Her small alicorn form landed on the nearest cloud before looking behind her, seeing a small rainbow light coming right behind her, following her trail.
"Shoot," she muttered before running forward again. She huffed loudly as she ran through the dark streets of the mobile city made of condensed water vapor that will never fall. The princess of the Sun looked down at the bundle in her right hoof as it began to move before looking back up again.
Soon, after mixing her trail, she arrived at the meeting place, where two ponies, a stallion and a mare, were waiting patiently.
"She is on my trail," Princess Celestia huffed as she came to a stop in front of them. "You know what you must do." The stallion nodded quickly before she continued. "Same hair color. Make it work for as long as you can, no matter what."
"Of course," he said desperately.
"All you have to do is make sure she is happy," the princess told the mare. "Make sure she lives her life and suspects nothing. I will return when she is ready for the truth of her origin and purpose."
"Yes, your highness," the mare responded. Celestia nodded before hearing the faint roar of her pursuer coming closer. She looked back down and lifted the covers to reveal a small foal asleep, snuggled against the softness of the blanket. She smiled as a tear escaped her eye before she leaned down and kissed the foals forehead, nuzzling her rainbow colored mane.
"I will return, my daughter. My Rainbow Dash."
(Currently in the midst of starting off the series. If I work hard enough, the story will be finished as early as by the end of next month!)
Chapters (33)