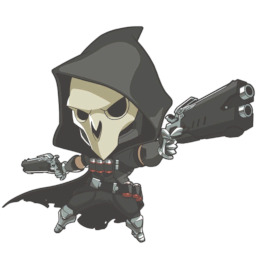 Source
Commander Gabriel Reyes has lived a long and tragic life. Once a hero, his rage at being neglected, unappreciated, and then painted as a failure drove him to betray everything and everyone he once held dear - destroying his body and shattering his mind in the process.
Now known as Reaper - an undying wraith haunted by the voices of his past and driven by an insatiable need to kill - he works to further the goals of the Talon criminal organization, and in so doing, exact his revenge on all those that had turned their backs on him. After a string of depressing failures, his latest mission brings him to Shimada Castle to investigate a powerful new energy signature. What he discovers there will change his fate forever...
---
An Overwatch crossover. At least a basic knowledge of Overwatch lore (heroes, premise, some of the animated shorts) is recommended, but is not required.
Chapters (21)