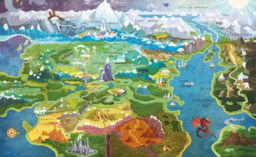 Source
Far into the future, machinery has overtaken magic as the engine of Equestria, and the world with it. With rumors swirling, a member of a secretive group arrives in Neigh Orleans bent on locating a 'Natural' – a robotic pony who doesn't just act and look real, but is real. A robot with a soul could be used to revolutionize the world once more... or for Moonflow and her fellow Clerics, it could restore it to its former glory.
Hundreds of miles away, two travelers read the papers as they continue their journey around the world – and wonder what part they may have played in changing the course of history for everyone, and everything.
---
Written for Horizon's 80 Days Crossover Challenge
Check out the game that inspired it all.
Chapters (1)