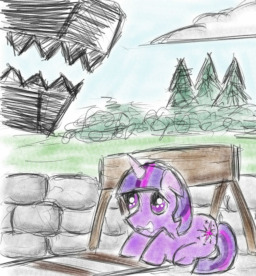 Six months after Twilight got her cutie mark. She finally gets into Celestia's magic school. However, there is something she now discovers as she gets sucked into a pair of buffers at the end of the train tracks where trains roam. What she doesn't think... is that Equestria may not be the same as before.
Thanks to grey mane for proofreading this story. (Chapters 1-5)
Thanks to arcanelexicon for the artwork.
Chapters (6)