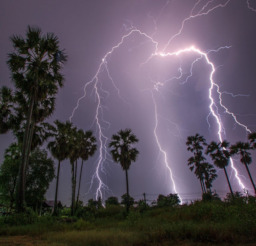 Lyra and Bon Bon survive two horrifying nights of a terrifying supercell above their heads from a deadly tornado outbreak that has been going on in Equestria for days. After striking the house and a really big one striking the movie theater. The two can only hope for the best while these monster tornadoes rip apart everything in their path during this outbreak.
Inspired by two 1996 films.
A direct to TV film "Night of the Twisters", and the blockbuster film "Twister".
Chapters (2)