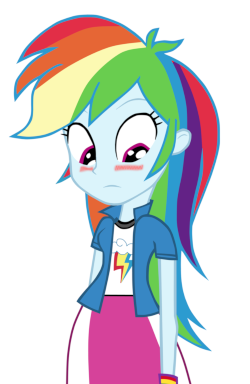 When Rainbow Dash receives the verdict that her final grade is in jeopardy, she enlists the help of most eggheadiest person she knows.
Unfortunately, she encounters a problem. A naked problem.
A very naked problem.
A comedy of the nudist variety.
---
It brings me great pride to say that this fic inspired the Nudists and Nudity group. Go check it out for all your barebacked needs!
---
Rated "T" for trigonometry.
Sex tag is for lewd jokes and language, not sex scenes.
Chapters (4)