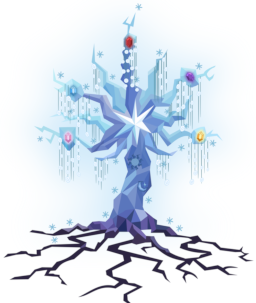 This story is a sequel to Where Spike came from
---
This is a direct sequel to Where Spike came from. If you have not read that story I would advise you do so before reading this, because a LOT happens in that fic.
The following contains MAJOR spoilers for Where Spike came from. Read at your own risk if you haven't read the original, as it will ruin a lot of the twists that happen.
The Tree of harmony has stripped all life from the mane 5's reality. Everyone they know is gone and there is nothing to go back to now. As they morn the loss of everything they ever loved they have to decide what their next step is.
Discord tells them that his reality isn't really made for ponies, and they cannot set hoof in one of the tree's realities again without it ending in their untimely deaths. So the Spirit of Chaos proposes that they simply... stop being ponies.
Chapters (1)