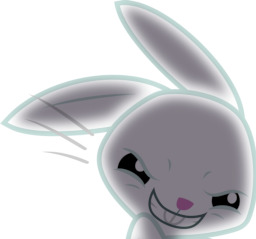 Featured on 1/31/2017
This is the story of two criminals by the name of Snatch and Ransack. They were petty thieves with a list of equally petty crimes to their names. It was on this day however that they decided to aim a little higher on their criminal escapades and upgrade from basic thievery to kidnapping. They planned it all out; they had chloroform, they had the windowless van, they had the ransom demands, they had the location they would hold their captive, it was perfect.
The only mistake they made was the target they chose. She looked like a harmless pink haired girl with a family that would pay through the nose to get her back. What they didn't realize is that every single animal, bird, and insect in within a ten mile radius was going to take umbrage with her getting kidnapped.
Chapters (1)