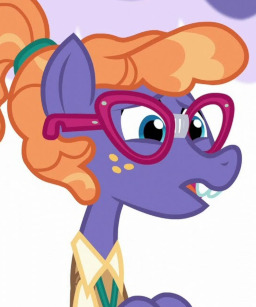 Maud Pie and Frazzle Rock, agents of the Canterlot Geological Survey, are called in to consult on a problem deep in the bowels of the Canterlot Palace. What lies beyond the doors marked "speak 'friend' and enter"?
Written for Write Club. My original prompt, with which I may have taken certain liberties:
An honest to goodness Kraken attacks Canterlot. The Princesses are both away, and the Mane 6 are otherwise occupied. Who will save the day?
Mainly linguistic LoTR crossover.
Chapters (1)