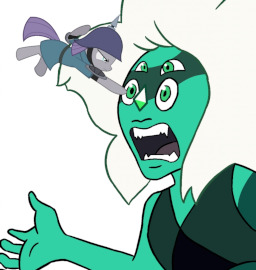 One is a pair of ancient magitech artificially created gemstone-mounted intelligences sharing a hardlight body fused together by mutual hatred and driven mad by their own self-imprisonment under the endless waters that they are capable of controlling, towering a good eighteen feet tall.
The other is a tiny gray horse.
Smart money's on the horse.
Chapters (1)