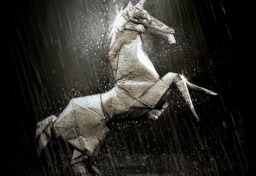 "Artificial Intelligence of the artificials. How perfect and godlike. Their emotions, their symmetry of thought. They are everything we cannot be, and we are everything they are not."-Prof. Olive Leaf Department of Artificial Life. Manehatten Institute of Technology.
They are in our world, they do our work, they live their short lives, they do what they are told, then die like all the rest. Most ponies aren't even aware how many artificials live in Equestria with them.
Twilight Sparkle is Celestia's chief officer in the hunting of artificials that have strayed from their desired programs. Now she has been given a new assignment of retiring five artificials living in Ponyville.
Chapters (7)