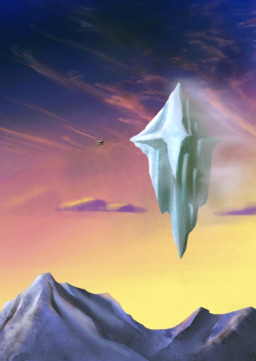 Ponyville has grown boring for Rainbow Dash. Sometimes, an entire week will pass between monster attacks.
What's a mare of action to do when her neighbors are all celebrating apples and hard work? When the weather bureau insists on gentle showers and sunny days, instead of something more exciting?
She has to find adventure, obviously. And when an airship captained by a pegasus pony flies through Ponyville one lazy summer day, dragging a flying iceberg behind it, Rainbow Dash realizes this might be the opportunity she's been waiting for.
But nopony ever said adventuring was easy.
Chapters (26)