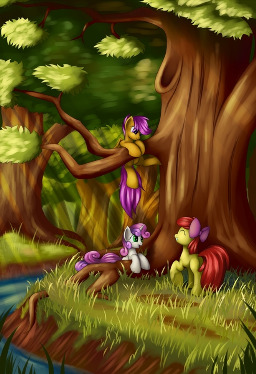 Source
When you're a foal, the summer days last forever.
Summer is freedom. The world is more alive, it is wider and brighter, its colors deeper. Summer is running in a meadow and swimming in a pond and catching fireflies at evening's last light.
Will Apple Bloom lead her friends to the pirate's treasure, buried in the apple orchards? Will Scootaloo make it across the burning deserts and find the magical, healing spring? Will Sweetie Belle defeat the evil Changeling Rarity who grounded her for no reason?
During the summer, every day is an adventure.
This is one.
Chapters (5)