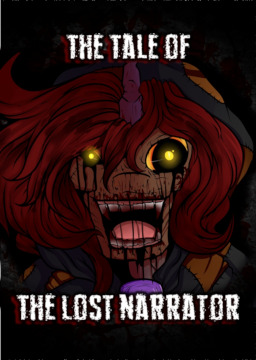 Source
There is a story that has been passed down from generation to generation. An old pony tale about a gruesome story-teller that was used to scare foals into listening to their parents.
What if I told you the story of The Lost Narrator was actually true?
A little Halloween special for you all here on FimFiction.
Dramatic Reading can be found here!
Cover artwork provided by LiiflessWolf
Special Thanks to Magpiepony, GutiuSerenade, and Obabscribbler for helping with prereading and editing.
Make sure to check out the sequel to this story: A Beloved's Curse
Chapters (1)