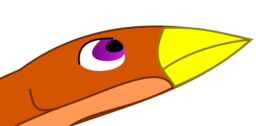 This story is a sequel to Jongoji245's The Return of Tambelon
---
Old Timeline Version: Just a day after recovering from the Battle at Tambelon, Cosgrove is asked by Michelle Marevin to join an expedition to the so called Unfrozen North. When he doesn't return, Applejack comes to rescue him.
New Timeline Version: When the prince of the Pengryph Empire is reported missing, Sunset and Cosgrove have three days to find him. But this journey will do more than finding a lost world.
Occurs in both the Old and New Timelines (After The Lost Treasure of Griffonstone).
Chapters (6)