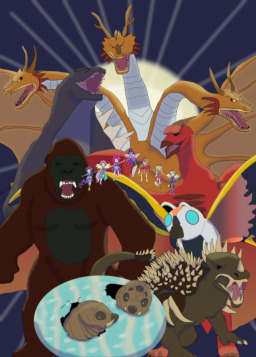 This story is a sequel to Monsters of Everfree
---
It's graduation time for our favorite group of girls, and they have some big plans to do before going to college.
But the world has plans for them. Chaotic plans. Attacks long associated to be natural disasters are turning out not to be natural disasters. Monsters... no, gods are rampaging the earth.
But even in the darkest of times, there will always be a little light to shine the way.
---
Possible/Probable Swan Song. As with before, has a Q&A.
Chapters (14)