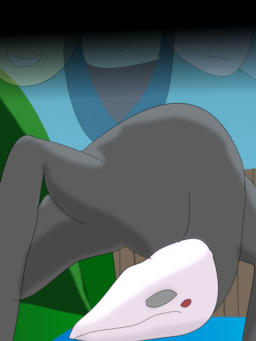 It's been three months since it happened. Three months since Anon-a-Miss made hell out of everyone. Three months since Sunset Shimmer ran away from home. From her family. Further away from Equestria than before.
Knowing the truth too late, but feeling the time is still right, the Rainbooms, now with a human Twilight Sparkle, drag the Crusaders to the last known location to beg for Sunset's forgiveness. But things become awry, and our heroines and two dogs become stranded in a world where gods walk the earth and devils lurk beneath.
---
Not canon to the Jongojiverse, but part of a different alternate universe that occurs between an alternate version of "Friendship Games" and "Legend of Everfree." A crossover with more monster franchises than what's implied on the poster.
Editing/Proofreading Credits
Chapters 1-4: Blazeblast4
twilightcheff
Chapters (7)