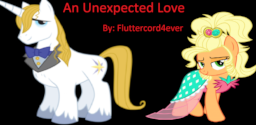 After being ditched by Rarity, Applejack finds herself on a train to Canterlot for a fashion show. The train was just under a tunnel when there was a crash. Now Applejack is stuck on a train with no way out with a stallion she wished wasn't there.
Editor: Professor Tactitus
Features in popular stories.
Chapters (1)