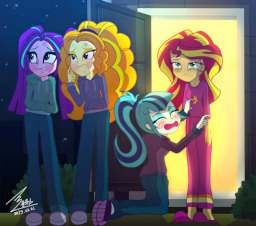 Source
Tired, cold and hungry, the Dazzlings look to their last remaining hope and ask if Sunset Shimmer can put up with them for the night. There is one problem, it's late at night and Sunset is not pleased to be awake.
Takes place two days after Rainbow Rocks.
Credit for the image goes to 0bluse.
Chapters (1)