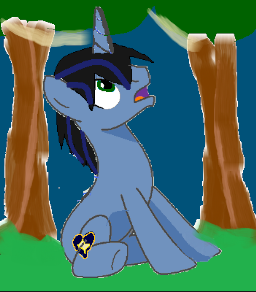 Jackson. A New Highschool graduate. A loner. And a particularly Hardcore Brony!
He has Every Poster of My Little Pony, Friendship Is Magic. he has every Mini figure and plush doll of the mane six and Background Ponies. How ever, one failed click on his computer later, and His life changes...
He wakes up, on the Western Border of The Everfree! Apparently, that's directly near Ponyville... But it harder than usual to survive in Equestria, when you've only been a pony for 2 minutes...
---
Please check out the Blog Post for this Novel and You'll Quickly understand!
Chapters (2)