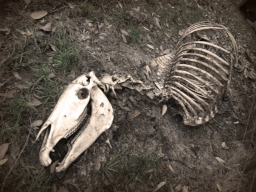 A great evil has arrived on the Apple farm, and also it has DESTROYED THE APPLES!
Applejack and her sister Skeleton Bloom are about to embark on an adventure that will test the apple powers inside of them! Also Apple Bloom was on fire a lot and also was reduced to bones.
And also if you keep reading you'll get to see a fight on a train and also a battle of wits or something.
Chapters (7)