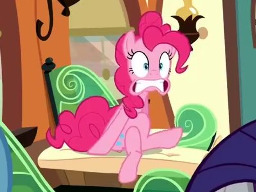 Not one to waste, Pinkie finishes her massive beverage before boarding the train to Dodge Junction during the episode "The Last Roundup". Now she's on a quest to relieve herself, but things just keep going wrong!
I wrote this over the course of 4 hours out of sheer boredom. I hope you enjoy it, at least. :)
Rated "Everyone" - However, contains mild "potty humor" and some cartoonish violence.
Chapters (1)