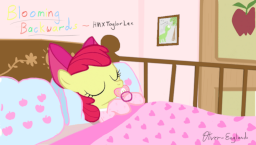 In the wake of Granny Smith's passing, Apple Bloom finds herself shouldering responsibilities to make ends meet on Sweet Apple Acres. Despite her previous efforts to prove that she's grown up, she wants nothing more than to feel young and carefree again.
Pre-read by the ever-awesome RaylanKrios.
The wonderful cover-art was completed for me by the gracious Oliver-England.
Chapters (1)