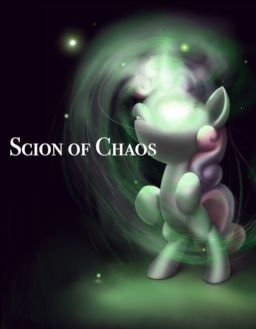 Source
Sweetie Belle is compelled to learn magic after Rarity promises to teach her the finer art of dressmaking, but only once the young filly has learned the basics of magic. However, learning magic comes with its own set of complications and bears an unforeseen gift that will change Sweetie Belle's life forever.
Here's a one-shot sequel that takes place four days after Scion of Chaos: An Emerald Treasure
And this is a Multi-chapter sequel that takes place 5 years after the events of SoC and AET: A Heart of Change
Here's a poem that's based around the character Red Timber. (Not necessary to read for the comprehension of the storyline): Red Timber
Special thanks to SameAsUsual for letting me use his art: http://sameasusual.deviantart.com/art/Ultimate-Sweetie-Belle-340226445. And to ShadowBro for adding in the title and cropping the image.
Chapters (21)