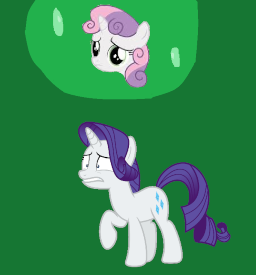 "I-I don't know how to say this..."

"Sweetie Belle, you can tell me anything! That's what sisters are for!"
Rarity finds a secret hidden deep within her family tree through Sweetie Belle: a secret that would change her life forever. Now, she must travel to parts of Equestria nopony has ever been before, or at least she thinks, to solve the greatest mystery that was ever put into her hooves.
---
Proofread by Hoops
Takes place before Crusaders of the Lost Mark.
Chapters (3)