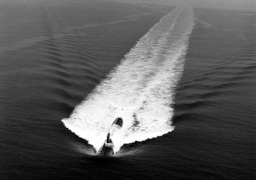 Source
For over a week, the east coast of Equestria has been haunted by something lurking in the waters. There have been reports by merchant ships, coastal cities and towns, even pirates, that there is a beast hiding under the waves. Those who have witness the dark beast, say it appears when Luna's moon is high, then disappears beneath the waves when Celestia's sun rises with complete silence.
When Twilight Sparkle and her friends are tasked by Princess Celestia to search for the monster, and hopefully, ask it to leave, they will soon find out that the beast hiding in the shadows is not what they expected, nor is it a beast at all.
---
NOTICE:
*Rated for some violence and some language
*My Little Pony: Friendship is Magic is owned by Hasbro Studios & Lauren Faust
*"The Ghost of the Coast" is a nickname for Los Angeles-class USS Asheville (SSN-758)
(November 13, 2014) Made it to the popular box!! Amazing!
Chapters (3)