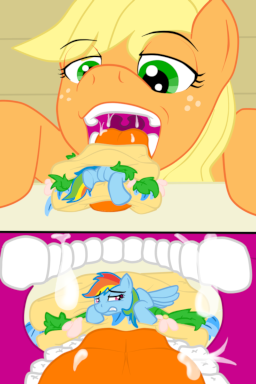 Source
Part of an Art Trade I had with Star Sage.
Warning: Involves unaware vore.
In her search of new methods to increase her speed, Rainbow Dash came up with the idea of using a magic stone she got from Zecora. Although it's a bit unorthodox, she can already see the improvement. That is, until something unexpected happens involving a certain farmer.
Chapters (1)